Temple member Doris Fogel shares details of the eight years she spent in Shanghai as a young refugee from Germany as part of a new documentary airing on Tuesday, September 8 at 10 p.m. on PBS-Fort Wayne called Harbor from the Holocaust.
The hour-long film depicts the story of nearly 20,000 Jewish refugees from Nazi-occupied Europe to the Chinese port of Shanghai during World War II. It explores the relationship of these Jewish refugees and their adopted city of Shanghai, even through the bitter years of Japanese occupation from 1937-1945 and the Chinese civil war that followed.
Doris, 86, said she has not yet seen the documentary. She was flown to New York to be interviewed, describing the questions as "never ending" about her experiences from the time she and her mother left Berlin in January 1939 when Doris was 4 ½ years old.
She said she talked about her schooling in Shanghai's Jewish Ghetto and living in one room with her mother and close friends she considered her "aunt," "uncle," and "cousin," who was five years older. After the war, they were sponsored by an American couple. Doris said she boarded a ship for California on her 13th birthday, weighing 65 pounds, later settling in Peoria, Illinois.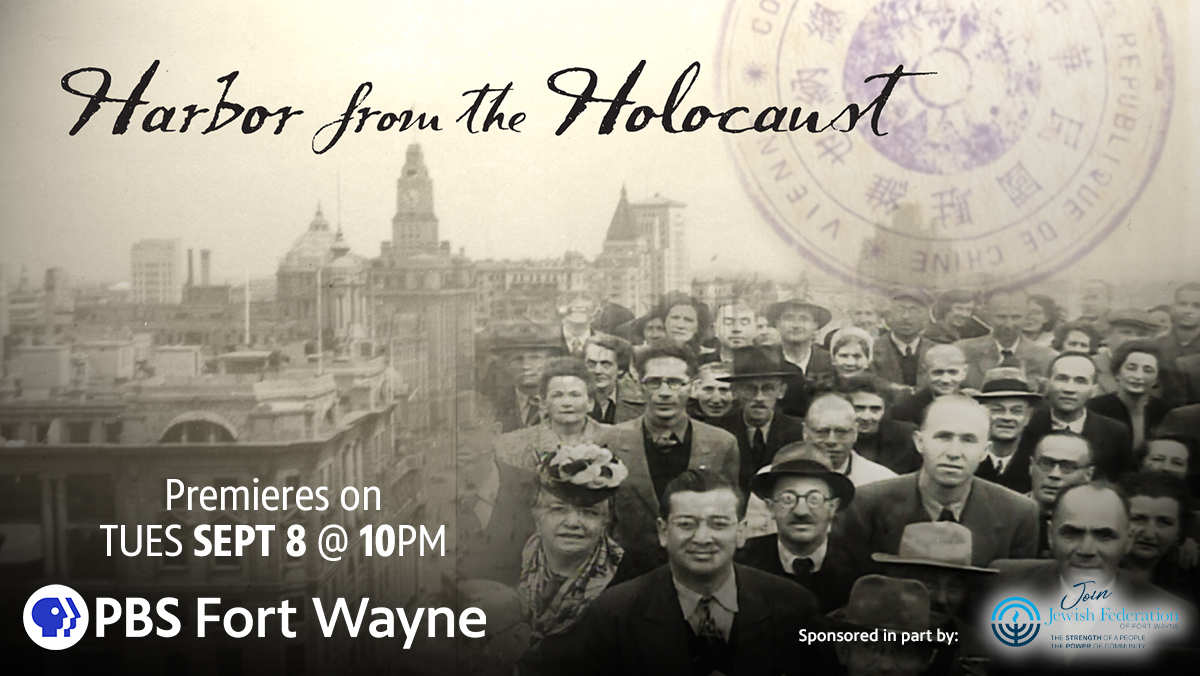 "What was most meaningful about this project was to let the world know what happened – most people don't know there were 20,000 Jews at Shanghai," she said.
When she volunteers at the Illinois Holocaust Museum in Skokie, Doris said she speaks to visitors who have no idea that "Shanghai was the port of last resort."
"That's why I do what I do – to let the world know that we are survivors from a ghetto rather than a concentration camp and we went through hell and back," she said.
After living in Fort Wayne for 52 years, Doris moved to the Chicago area to be near her three children and grandchildren. She is a past president of Achduth Vesholom and past Executive Director and president of the Jewish Federation of Fort Wayne. She spoke last April about her experiences, via videoconferencing, at the Temple's Yom Hashoah service.
The Federation is a sponsor of the documentary on PBS-Fort Wayne