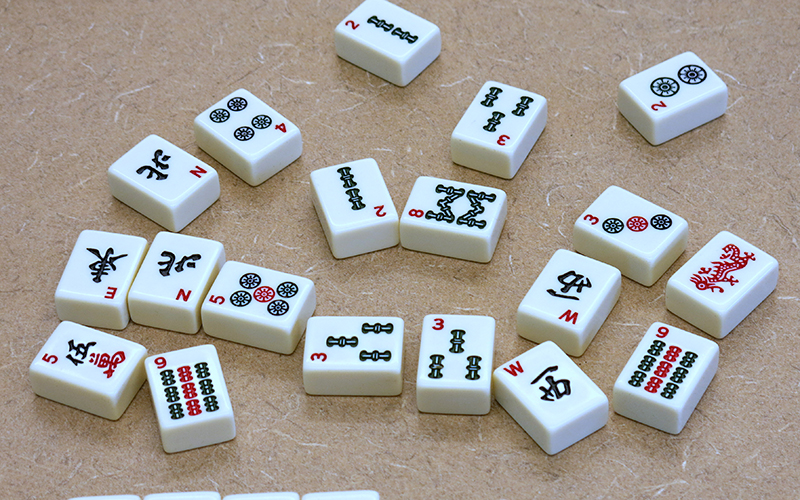 We love the clack of tiles and calls of cracks, bams, and dots when members of the Temple and Fort Wayne community gather in the Madge Rothschild Resource Center for spirited games of mah jongg. Whether you're a beginner or experienced player, we welcome you! 
We are taking a summer break from regular mah jongg games at the Temple. Please check back in late July for an update on our weekly open play mah jongg games in in the Madge Rothschild Resource Center! We usually
sign up to play
on Monday evenings from 6:30 to 8:30 p.m. and Thursday afternoons from 1 to 3 p.m.  (Please sign up at least 24 hours in advance so we know if we have enough players.) Members may schedule games at other times during office hours. 
We have a few sets available for use in the building if you don't have your own. We ask for a $2 donation each time you play to help support mahj and other programs. 
Enjoy our beautiful space, friendly conversation, and a chance to play this centuries-old Chinese game. We periodically offer mah jongg lessons for beginners. Please let us know if you'd like to be contacted for our next class – or added to our occasional mah jongg e-newsletter at office@templecav.org or (260) 744-4245.