Welcome to our Religious School!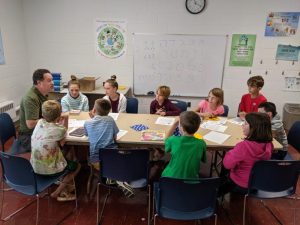 Achduth Vesholom's Religious School offers comprehensive educational programming for children of Temple members in preschool through 12th grade. (Children who turn 4 by September 1 are eligible to enroll.)
Our objectives include teaching our students Jewish values, traditions, history, heritage, and way of life. We want to create a meaningful Jewish experience for our children so that Judaism becomes a positive intellectual and emotional experience. We also want to strengthen and reinforce Jewish feelings, associations and fellowship.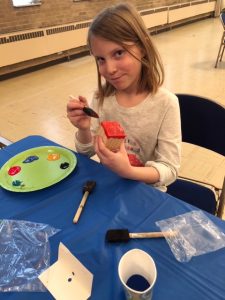 We utilize the Judaic and Hebrew curricula of the Shalom Learning Program which uses technology and the latest educational practices in order to cultivate a lifelong love of Jewish learning among Jews of all affiliations and backgrounds. This program is flexible in that it can be used in the virtual learning setting as well as in person instruction.
Basic Hebrew is part of the comprehensive religious school program. The Shalom Learning Hebrew program will develop decoding skills in our youth and will provide an overview of the prayer service." Additional Hebrew classes are required for bar/bat mitzvah candidates. Confirmation marks an educational milestone for young people in the 10th grade. Post-Confirmation classes are offered to students in grades 11 and 12.
Our Havurat No'ar students are the post-B'nai Mitzvah students. They will explore topics relevant to their lives as Jewish teens and young adults. Field trips and Confirmation class trips broaden our students' view of the Jewish world.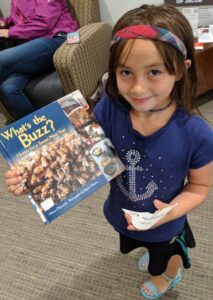 Our long tradition of meaningful Jewish education in Fort Wayne has been fostered by the hard work and dedication of teachers, rabbis and educators. We're also fortunate to have the Rabbi Richard B. Safran Library as a resource. The Temple also encourages our young people's involvement with the Temple's Junior Youth Group and FOrTY, as well as Jewish summer camps and NFTY programs.
Questions? Contact us at (260) 744-4245 or office@templecav.org.
A Great Year Of Jewish Learning in 2021-2022!
Religious School is now open!
Please complete and submit registration materials.
We welcome new students. Children must turn four by September 1 to enroll in Religious School. Families must be members of the Temple to register children.
Questions? Please contact Religious School Committee Chair Leise Rosman at educator@templecav.org.
"One-Sheet" Resources for KESHER:
Holidays
Jewish Values
Other
Jewish Summer Camp For 2022
Summer camp provides our young people with a heightened sense of Jewish community and spirituality.
Registration is open for Goldman Union Camp Institute, our regional Union for Reform Judaism summer camp in Zionsville.
The Jewish Federation of Fort Wayne also offers Camp Joe Levine.
Contact the Temple office or Campership Chair Brian Rosman for information about Camperships.
Our Goals
The Religious School at Congregation Achduth Vesholom seeks to provide an enriching learning experience that engenders a deeper, more purposeful appreciation of our students' spiritual heritage.
Our aims and objects
To implant in our students and their families a feeling of belonging to the Jewish community.

To teach Jewish values, traditions, history and culture.

To create meaningful Jewish experiences for our children so that Judaism becomes a positive intellectual and emotional experience that brings pleasure, beauty and joy of life.

To strengthen and reinforce Jewish associations within the lives of our young people so that the TEMPLE and HOME become the centers for Jewish life and values.
Tzedakah Program
At Religious School, our children's weekly education includes the recognition of Jewish responsibility and helping others in need in the community. Weekly collections of Tzedakah taken in each classroom on Sunday morning give each child the opportunity to put this knowledge into action. Please encourage your child to share his or her good fortune by giving from his or her allowance. Funds will be allocated during the school year as students learn about places and people in need.
Weather Cancellations
We look forward to meeting again in person when our building re-opens.
Religious School: In the event of inclement weather, a calling tree will go out to all families, teachers and aides no later than 8:30 a.m. on Sunday morning.
Hebrew School: If Fort Wayne Community Schools are closed due to weather, then we will not have Hebrew School. If the weather gets bad later in the day on Tuesday or Wednesday, a calling tree will go out to all Hebrew School families and teachers no later than 4 p.m.
As always, please use your discretion regarding the weather. You and your family's health and safety are always the top priority.