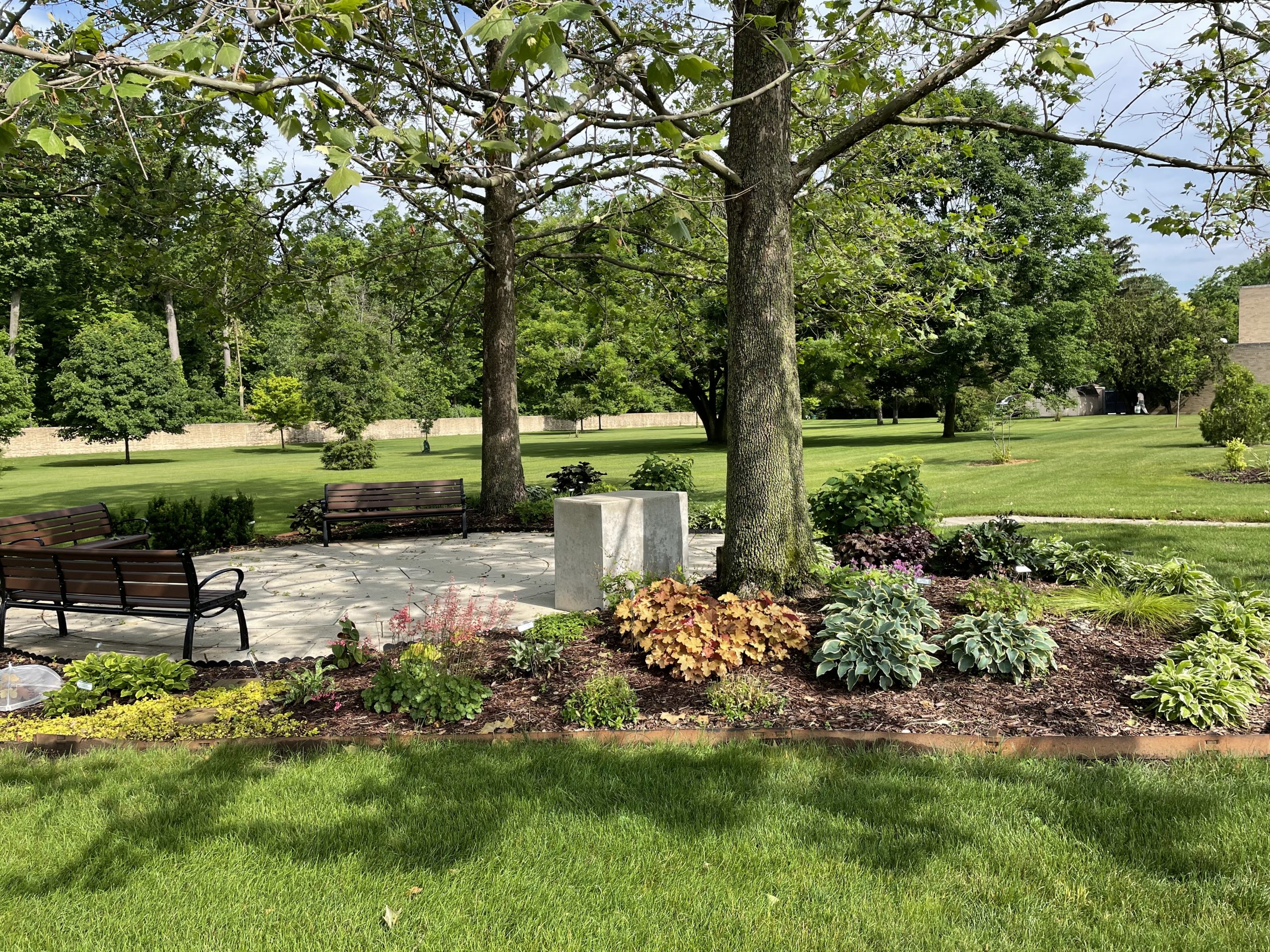 The Sposeep Chapel behind the Temple provides beautiful outdoor worship space featuring more than 30 species of shade-loving plants to enjoy while sitting on the park benches. It's a lovely place for quiet reflection, conversation, services, and prayer amid nature's glory.
Dedicated in October 1997 and refurbished in 2017, the chapel was established by Steve & Elissa Cohen and Mike & Patrice Sposeep in memory of their parents, Doris & Sam Sposeep.
The Sposeeps lived in Wabash, Indiana, where in 1939 Sam began running the family scrap business, Abe Sposeep & Sons Inc., that his father founded in 1926. The Sposeeps joined Achduth Vesholom in the 1970s after having been members at Congregation B'nai Jacob.
Sam and Doris left a legacy gift to the Temple to be used in a way that would add beauty. The family worked with Rabbi Sandford Kopnick to develop the idea for the outdoor chapel.
The Sposeep Chapel gardens and the gardens in front of the building were recognized in 2019 by The Gardeners of America Fort Wayne with its Outstanding Contemplative Gardens Award. Temple member Ronnie Greenberg, a Master Gardener, leads the team that keeps up our gardens.