Thank you for supporting our 20th Corned Beef on Rye – Sure to Satisfy Fundraiser on November 3, 2022!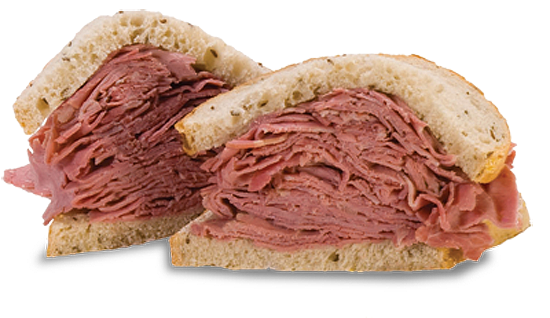 We topped our previous record by selling nearly 2,000 meals at our Deli Day! We're grateful to our customers, sponsors, and volunteers for making the sale a huge success!
Hungry for more? We have a limited supply of additional pounds of bulk corned beef for sale for $18 (plus sales tax) per pound.
Contact the Temple office at (260) 744-4245 or office@templecav.org to check availability and arrange pick up Tuesday-Friday from 9 a.m. to 5 p.m. at 5200 Old Mill Rd.
Due to supply issues, our Hebrew National whole kosher salami did not arrive in time for our sale on November 3. For those who purchased salami, we apologize for the delay and will contact you once they arrive for pick up. Thank you!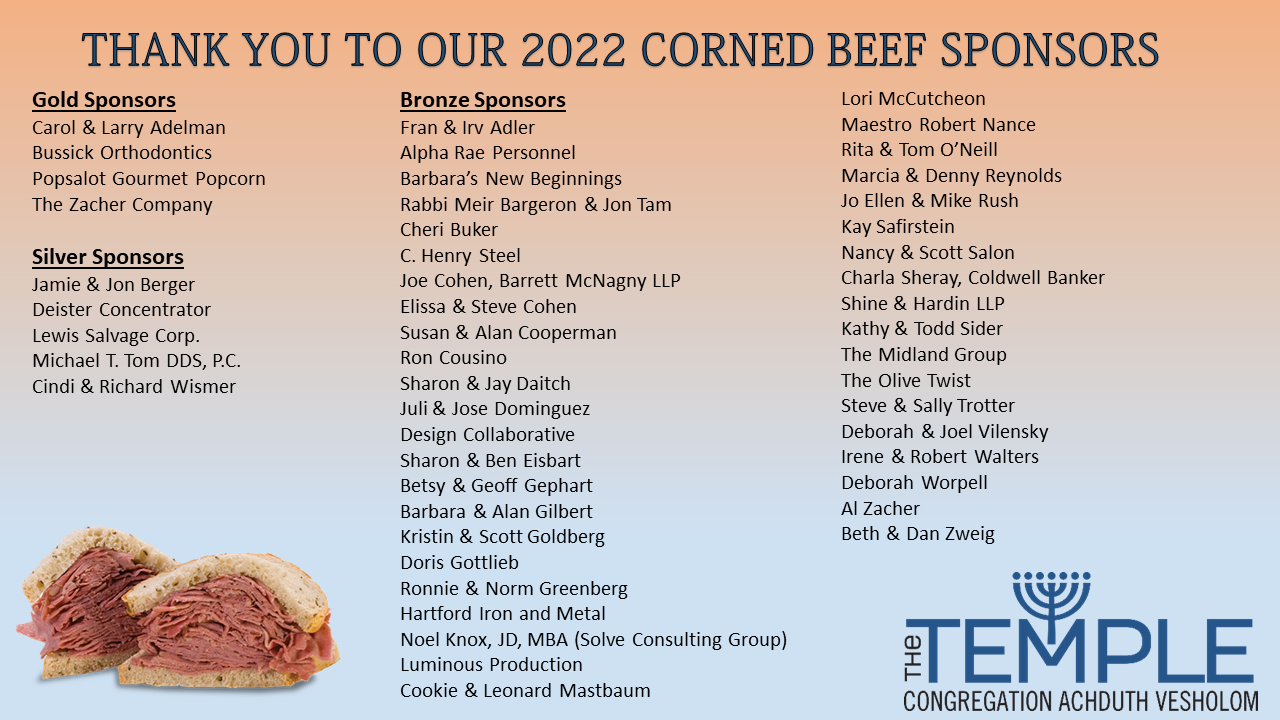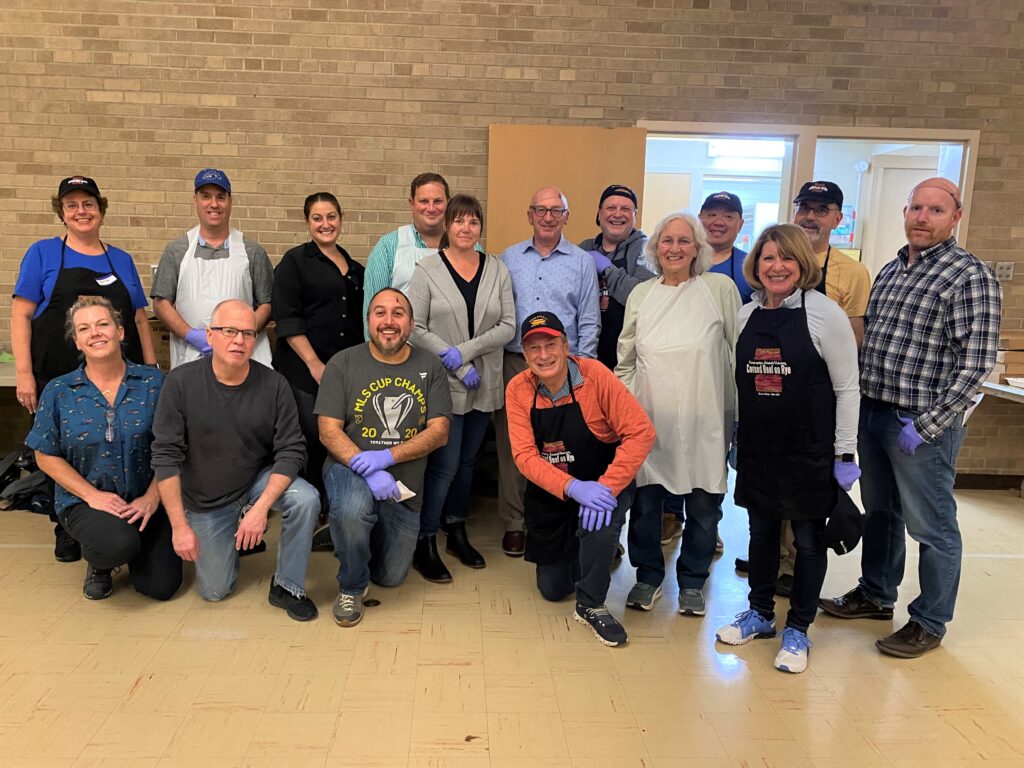 Thank you to our 2022 Corned Beef Committee:
Co-Chairs: Micah Soltz and David Crell
Carol Adelman, Fran Adler, Rabbi Meir Bargeron, Jamie Fritz, Scott Goldberg, Shai Hadashi, Sam Krouse, Amy Krouse, Marie McFadden, Lee Pomerantz, Denny Reynolds, Nancy Salon, Samara Sheray, Jon Tam, Steve Zacher, and Beth Zweig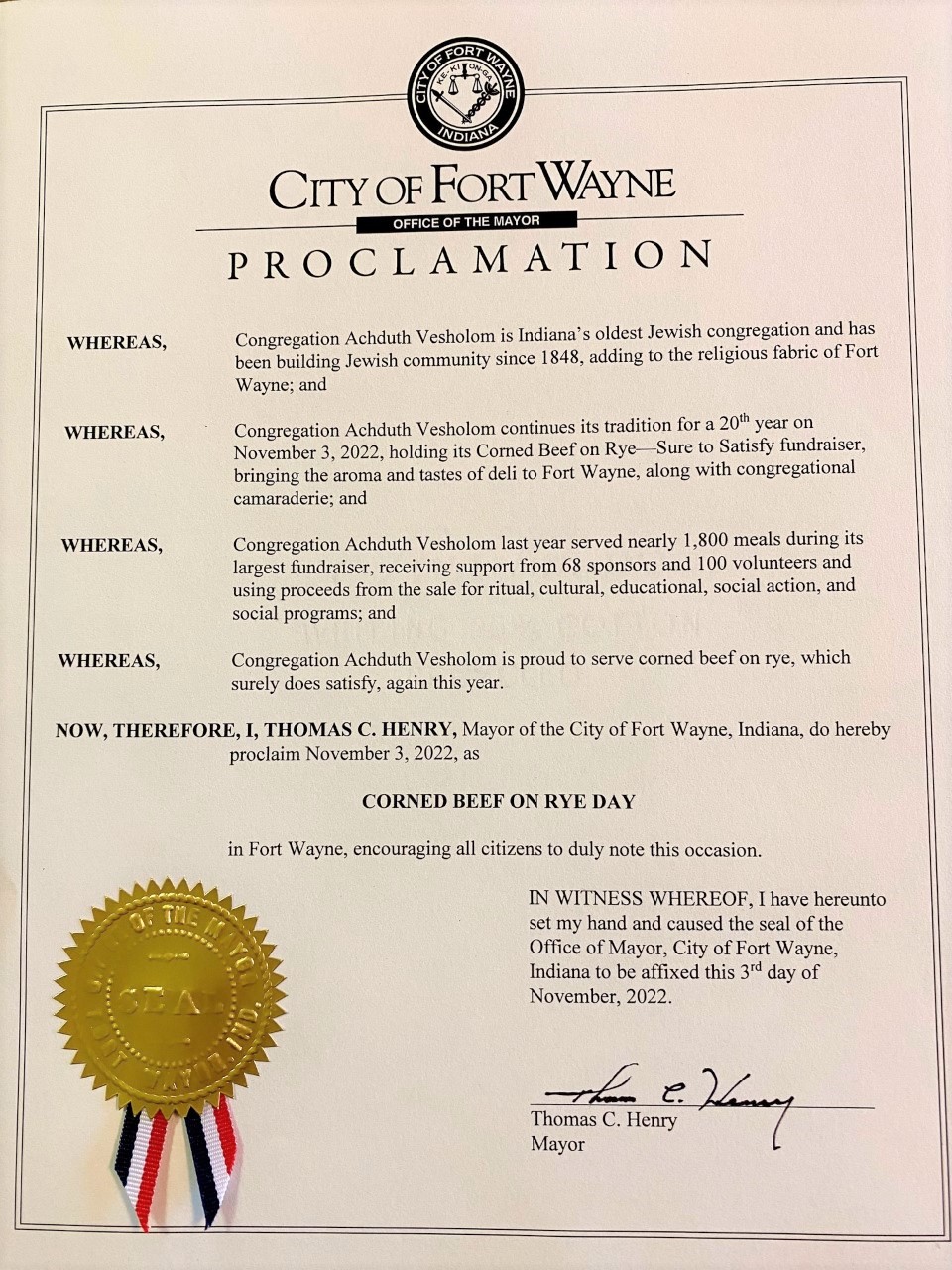 We've Got You Covered!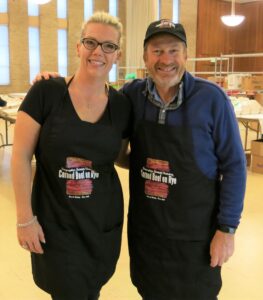 Look sharp and celebrate our unique fundraiser by wearing a custom apron and cap with our corned beef sandwich logo!
Purchase yours for $18 per item to support the congregation and share in the magic of the Temple's annual Deli Day! They also make great gifts! Wear them year-round!