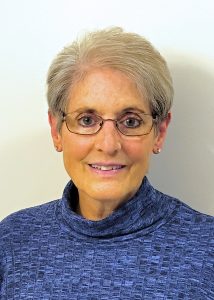 Meet Our President
Welcome to Congregation Achduth Vesholom ("Unity and Peace"). As the only Reform congregation in Northeast Indiana, we welcome all those in our area interested in learning about and becoming involved in our activities. Our religious services blend respect for tradition with an openness to new spiritual approaches.

Since its founding in 1848, the Temple has remained committed to realizing and making relevant ancient ideals through the prism of contemporary times. We serve the greater community through many social action initiatives and over the course of our long history have built important bridges among a diverse array of civic, religious, cultural, and governmental institutions. 
Our Rifkin Campus at 5200, which includes the Madge Rothschild Resource Center, is truly the center of Jewish activity and learning in Fort Wayne. The Temple's Campus Partners include the Jewish Federation of Fort Wayne, Purdue Fort Wayne's Institute for Holocaust and Genocide Studies, the Fort Wayne Jewish Cemetery Association, and the Northeast Indiana Jewish Genealogy Society, as well as Brightpoint Head Start. 
We encourage you to contact us for more information about our congregation, visit our facility, and become a part of our Temple family.

I look forward to developing broader relationships with our members as Temple president and welcoming new members to our congregational family.

B'shalom, 
Ronnie Greenberg, President 
Email: president@templecav.org 
---
Board of Directors 2023-2024