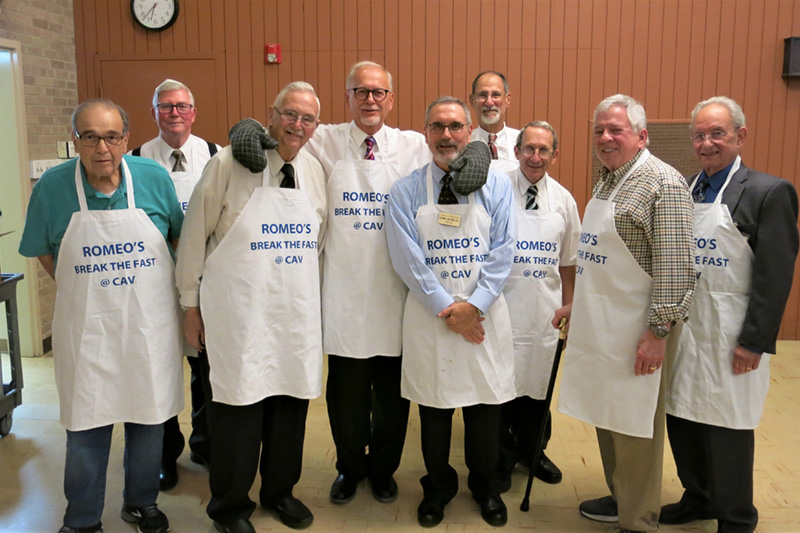 The Retired Old Men Eating Out are resuming regular lunches together in August 2021 for the first time in more than a year!
Let the schmoozing begin, along with a delicious noontime nosh. Find the 2021-2022 lunch schedule
Contrary to their name, the ROMEOs do more than dine together. Beyond socializing at a different restaurant every other week (when there's not a pandemic), the ROMEOs regularly collect tzedakah and since 2013 have chaired the Temple's Break-the-Fast. 
The ROMEOs and their Juliets also have shared their culinary skills with our members during delicious pasta dinner fundraisers and a Purim Carnival lunch.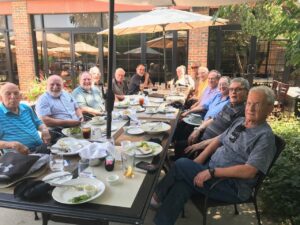 The group was organized in 2012 to provide a social opportunity for men in the congregation to meet regularly for lunch and to share stories, meals and friendship, as well as to help each other out when a need arises and to support worthy causes.