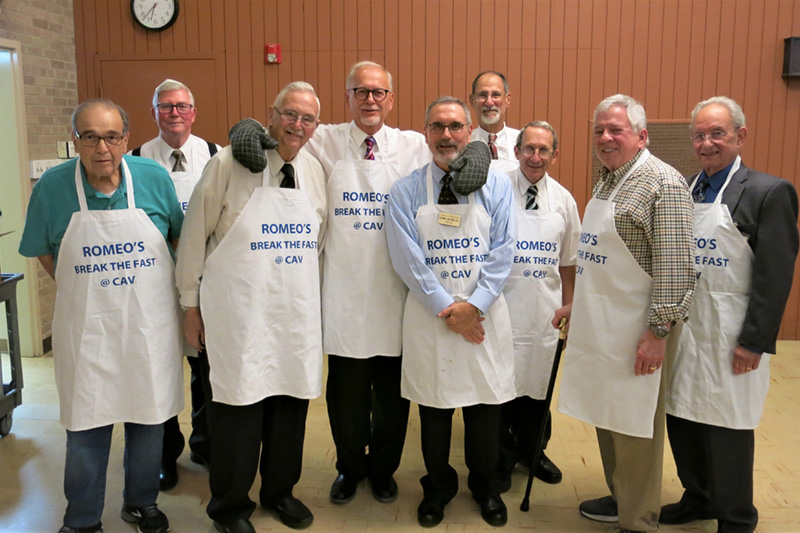 The Retired Old Men Eating Out get together regularly over lunch, enjoying delicious food topped with plenty of schmooze.
Contrary to their name, the ROMEOs do more than dine together. Beyond socializing at a different restaurant every other week (when there's not a pandemic), the ROMEOs regularly collect tzedakah and since 2013 have chaired the Temple's Break-the-Fast.
The ROMEOs and their Juliets also have shared their culinary skills with our members during delicious pasta dinner fundraisers and a Purim Carnival lunch.  They've hosted the Temple's Hanukkah dinner, Second Seder, and a congregational BBQ before our outdoor Friday Night Live service, too.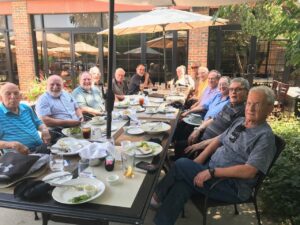 The group was organized in 2012 to provide a social opportunity for men in the congregation to meet regularly for lunch and to share stories, meals and friendship, as well as to help each other out when a need arises and to support worthy causes.