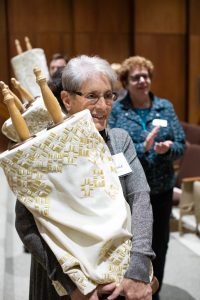 Jewish holidays and traditions provide an opportunity for a comforting sense of community and continuity. All are welcome to join us for worship services throughout the year.
The High Holy Days are a special time at the Temple when we gather to welcome the New Year and integrate fresh approaches with familiar customs. As one congregation with two traditions, we offer both Reform and traditional worship opportunities for Rosh Hashanah and Yom Kippur under the spiritual guidance of Rabbi Meir Bargeron. Please check our calendar for more information. Achduth Vesholom is a member of the Union for Reform Judaism.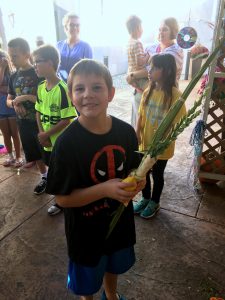 Fall traditions include decorating the Sukkah together for Sukkot and gathering to complete the annual reading of the Torah and beginning anew on Simchat Torah.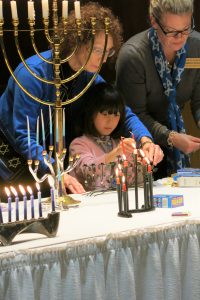 We commemorate Hanukkah with a special service when we bring our hanukkiyot to light together and say the blessings. Festive costumes are part of our Purim celebration when we read from the Megillah. A congregational Seder on the second night of Passover provides a chance to share the holiday as a community. Our Shavuot service usually is held in conjunction with Confirmation of our 10th-grade students.
Links for worship services on Zoom are sent directly to members of our Temple family via our weekly email. We warmly welcome guests. Please contact the Temple office for online access information.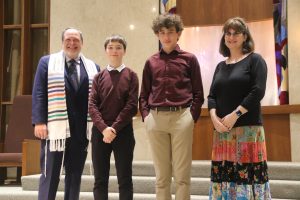 Visit our calendar for the latest schedule. Some services and additional content are available on the Temple's YouTube channel.
If you have questions, please contact the Temple office at (260) 744-4245 or office@templecav.org.