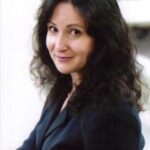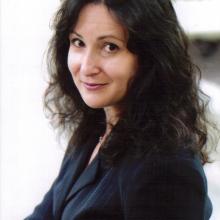 Cantor Yvon F. Shore, Director of Liturgical Arts and Music at Hebrew Union College-Jewish Institute of Religion in Cincinnati, returns as our guest cantor for Reform services during the High Holy Days 5783.
Maestro Robert Nance will accompany her on keyboard.
Cantor Shore earned a Masters in Sacred Music and Ordination through HUC-JIR, New York. She received a bachelor's degree in Music Education from West Chester University, College of Visual and Performing Arts with a double major in flute and conducting.
Cantor Shore took additional studies in ethnomusicology at The Hebrew University of Jerusalem and The Jewish Theological Seminary in NYC with Bathja Bayer, Israel Adler, Amnon Shiloah, Edwin Seroussi, and Johoash Hirshberg. She continued graduate studies with an emphasis in musicology at the University of Cincinnati, College Conservatory of Music and liturgy at HUC-JIR Cincinnati.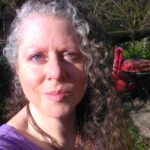 Cantor Yael Fischman joins us for the High Holy Days 5783 to lead our Conservative services. She is one of the first 35 women to have been invested as a Cantor by the Conservative Movement. She earned her Diploma of Hazzan and Bachelors in Music from The Jewish Theological Seminary's H.L. Miller Cantorial School, as it is now known. She has served in both full-time, part-time, and High Holy Day positions.
Additionally, she served her synagogue community for three years as its Religious Committee Chair. Born and raised in Pittsburgh, PA., Cantor Fischman attended Parkway Jewish Center in Penn Hills almost from birth, delighting in the prayers and "heimish" feeling of the small community, a feeling she brings to each service she leads. It was at Parkway that she received her spiritual calling to become involved in Jewish leadership.
Her undergraduate studies at Indiana University, where she chanted High Holy Day services with Professor Michael Morgan as her Rabbi, confirmed her desire to become a Hazzan, although at the time only the Reform were training women as cantors. Yet, as one of her uncles observed, she possessed a "dogged determination" to follow this path.
Many years, a husband, two daughters, and several cats later, she is still determined to follow where she is called. When not substituting for the Hazzan or teaching at Mishkan Torah Congregation in Greenbelt, MD, Cantor Fischman uses her hands to create beautiful beaded wire kippot, wall hangings and earrings which connect people with their spirituality through natural design, in homage to the Artist of the Creation. You can see her work on her website, www.renaissancewomankippot.org.