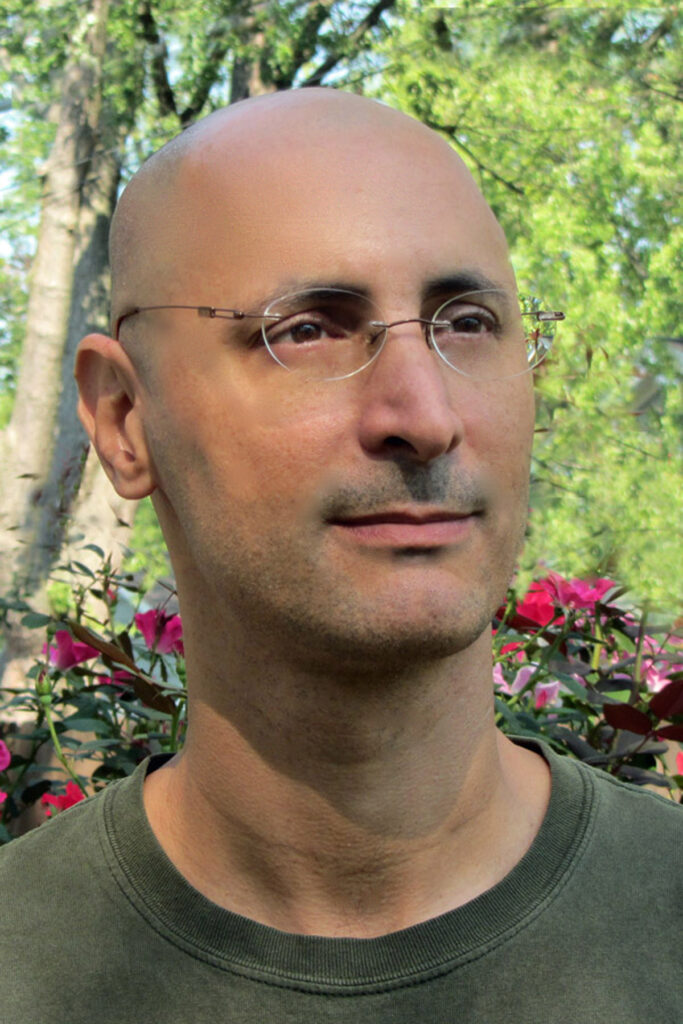 Guest Columnist – Steven Greenberg
March 2022 Temple Bulletin
I went vegan a year ago, and the smartest thing anyone told me as I transitioned was NOT to try to duplicate my previous dietary experiences. "Reimagine what your dinner plate looks like," my dietician said. She was so right.
32 years ago, I reimagined my future as a Jew. I moved to this foreign place where you had to wait for a month to get a telephone installed, people smoked in movie theaters, and there was only one (gasp!) television channel. "But your children will be deprived!" my mother blurted out, in a memorable conversation that I never intend to let her live down.
Fast forward two marriages, three kids, two houses, and a lot of reserve duty as a combat medic later…and I don't feel too deprived. Neither is the country. Kol Bo Shalom, the original Tel Aviv skyscraper, looks squat and forlorn next to a Manhattan-esque collection of soaring rivals. And where I once had to pay a "luxury tax" for the privilege of traveling, I find myself in Europe and the US at least several times a year.
I'm visiting the U.S. now. Every time I'm here, I suffer what I've come to internally call "cultural dissonance." I guess this should be obvious. I'm an immigrant. My fully bilingual Sabra children will forever snigger at my Hebrew accent despite my fluency and beg me to "talk like a hick, Daddy!" (i.e. feign a Hoosier drawl) at family dinners. But this cultural dissonance goes beyond that. I'm talking about the vast chasm that separates my experience living and raising children in Israel from the average Jewish parent I meet here.
It's like coming to a parallel universe wherein I can intuitively deal with four-way stops (we don't have those, thank God), yet don't know how to respond when my nephew talks about active shooter drills.
In recent years, as life for American Jews has grown arguably much worse, my disconnect has only deepened. I don't know how to respond to synagogue shootings, without thinking (ridiculously) "I'm so glad I only have to deal with Hamas missiles." I don't know how to relate to complaints of costly healthcare without thinking of our occasionally clumsy-yet-humane universal healthcare system. And I don't know to handle Keurig coffee without dreaming fondly of espresso on Rothschild Boulevard.
Today, it's clear that this disconnect has grown reciprocal. From American Jewry's side, it's partly a result of our inexcusably bad leadership under Netanyahu's pathetic personality cult. It's partly the toxicity trickling down the throat of Israeli society from the Occupation that continues to emerge in myriad ugly societal excretions that we sometimes confront and often ignore. And it's a gazillion other moral grey areas in the insanely complex geopolitical and socioeconomic reality of Israel.
But what I figured out is this: just as I no longer intuitively seek out the traditional FDA-sanctioned meat/potato/vegetable mix on my dinner plate, both I and American Jews need to change our frame of reference. I do not understand the experience of sending a child to school with a bulletproof backpack. You do not understand the experience of sending a child to carry an AR-15 in the IDF. This is normal.
Healing the rift between Israel and U.S. Jewry starts with reimagining the other side's societal (and yes, moral) frameworks. It's about recognizing the diversity of our experiences and the cultural dissonance we both face. By accepting the reality of this diversity, we can start to seek out the common ground of acceptance we once enjoyed intuitively.
Except for Keurig and four-way stops. Those are objectively and universally wrong. Just sayin'.
Fort Wayne native Steven Greenberg is an Israel-based single dad and writer. You can find his novels at https://amzn.to/3JhReHE and follow his Times of Israel blog at https://bit.ly/3rKDH5z. He grew up at Achduth Vesholom and is the son of CAV President Ronnie Greenberg and her husband, Norm.