Welcome to Congregation Achduth Vesholom
As Indiana's oldest Jewish congregation, we've been building Jewish community since 1848. We have a long tradition of bringing together those who want to share the joy of Judaism in Fort Wayne and Northeast Indiana.
Our name means "unity and peace." We are truly a family at the Temple. We support one another in times of difficulty, share life's blessings at times of joy, and work together to bring about tikkun olam, the betterment of the world around us.
 We look forward to welcoming you to our congregation! Join us in person or via livestream for Shabbat and holiday services, lifelong learning, and events.
For more information, please contact us at (260) 744-4245 or office@templecav.org.
A charter member of the Union for Reform Judaism, our congregation is open to the traditional riches of the Jewish past, while continuously looking for ways to build a
Creative and Meaningful Future.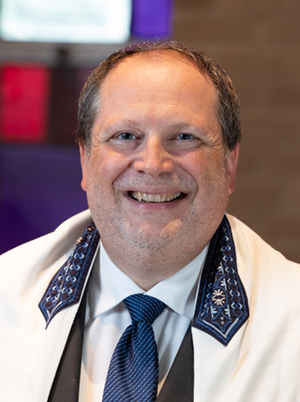 Message from Rabbi Meir Bargeron
As the center for Jewish living in Fort Wayne and Northeast Indiana, our congregation is a holy community, one that embraces Jewish traditions to create meaning in everyday life, at joyous and painful moments, and everywhere in between.
We offer robust lifelong learning opportunities for all ages, inspirational worship services, and a place to build friendships. Pray with us, learn with us, laugh with us – in-person and virtually. If you are new to town, or simply new to us, please be in touch. I would love to meet for a chat, or share a cup of coffee to hear your story, and tell you about the Temple.

Whoever you are, wherever you are on your Jewish journey, you are welcome here!
Thoughtful Thursdays
Thoughtful Thursdays provides monthly bags with groceries and household items to 48 children who are enrolled in the Brightpoint Head Start program at the Temple. The program is a joint project of Congregation Achduth Vesholom and the Jewish Federation of Fort Wayne.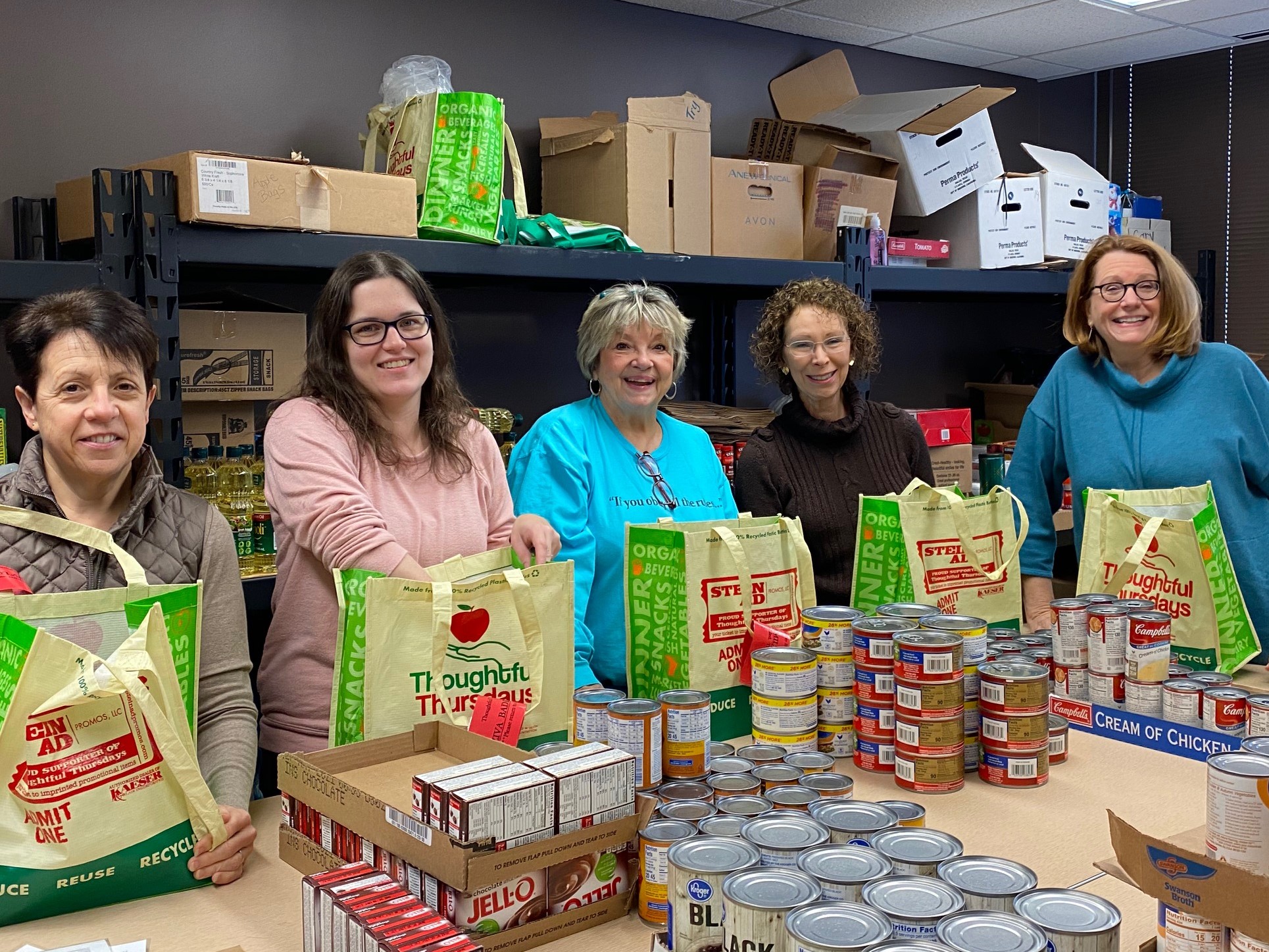 Rabbi Richard B. Safran Library
More than 6,000 books of Jewish content, including an extensive children's book collection, are available in the Rabbi Richard B. Safran Library. Visit our online catalog of books, films, and materials and learn how to borrow titles while the building is temporarily closed due to the pandemic. Members of the congregation, the Jewish Federation of Fort Wayne, and the larger community may borrow materials. Visit our library page to learn more. 
ZOOM: Stay Connected
Stay connected through our online worship, educational programs, and social offerings. Zoom links are provided in our weekly email to members of our extended Temple family. We warmly welcome visitors. For access information, please contact the Temple at office@templecav.org or (260) 744-4245. Services also are livestreamed on the Temple's YouTube Channel.