Simchat Torah Service
08 Oct @ 4:00 pm - 5:00 pm
Be part of our festive Simchat Torah celebration on Sunday, October 8 at 4 p.m. when we parade our sacred scrolls through the Sanctuary, enjoy festive singing and flag waving, and complete the reading of the Book of Deuteronomy while also beginning the Book of Genesis. Rabbi Meir Bargeron will lead the service when we also celebrate Consecration with our youngest Religious School students.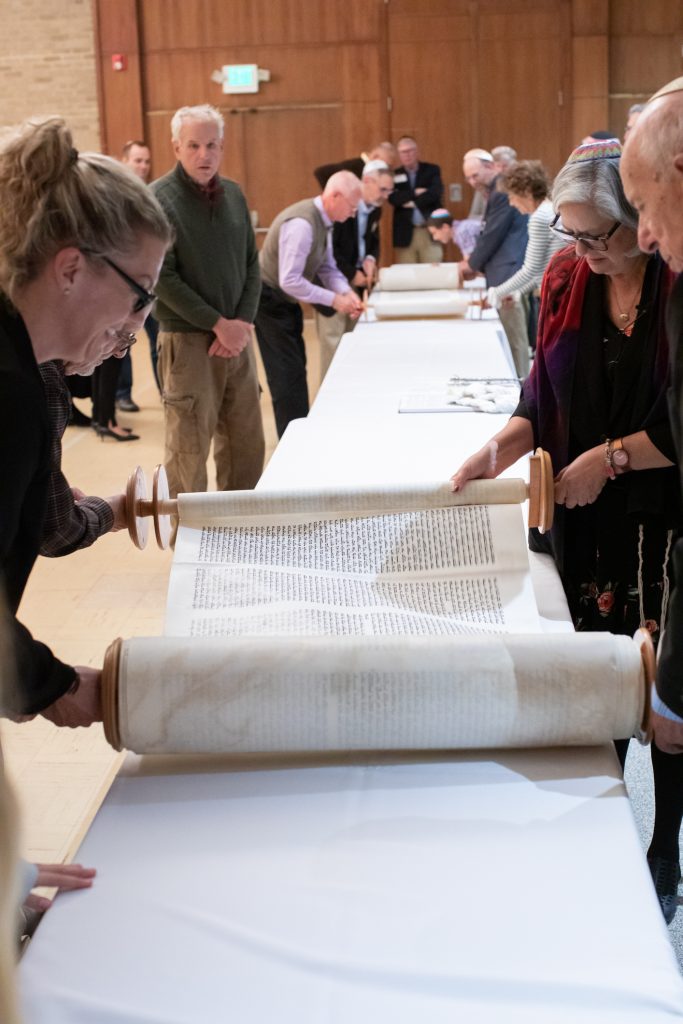 As we finish the annual reading of the Torah, we'll continue our beautiful tradition of completely unrolling the scroll. Please come and offer your assistance!
Join us in person or via livestream on Zoom or  YouTube.