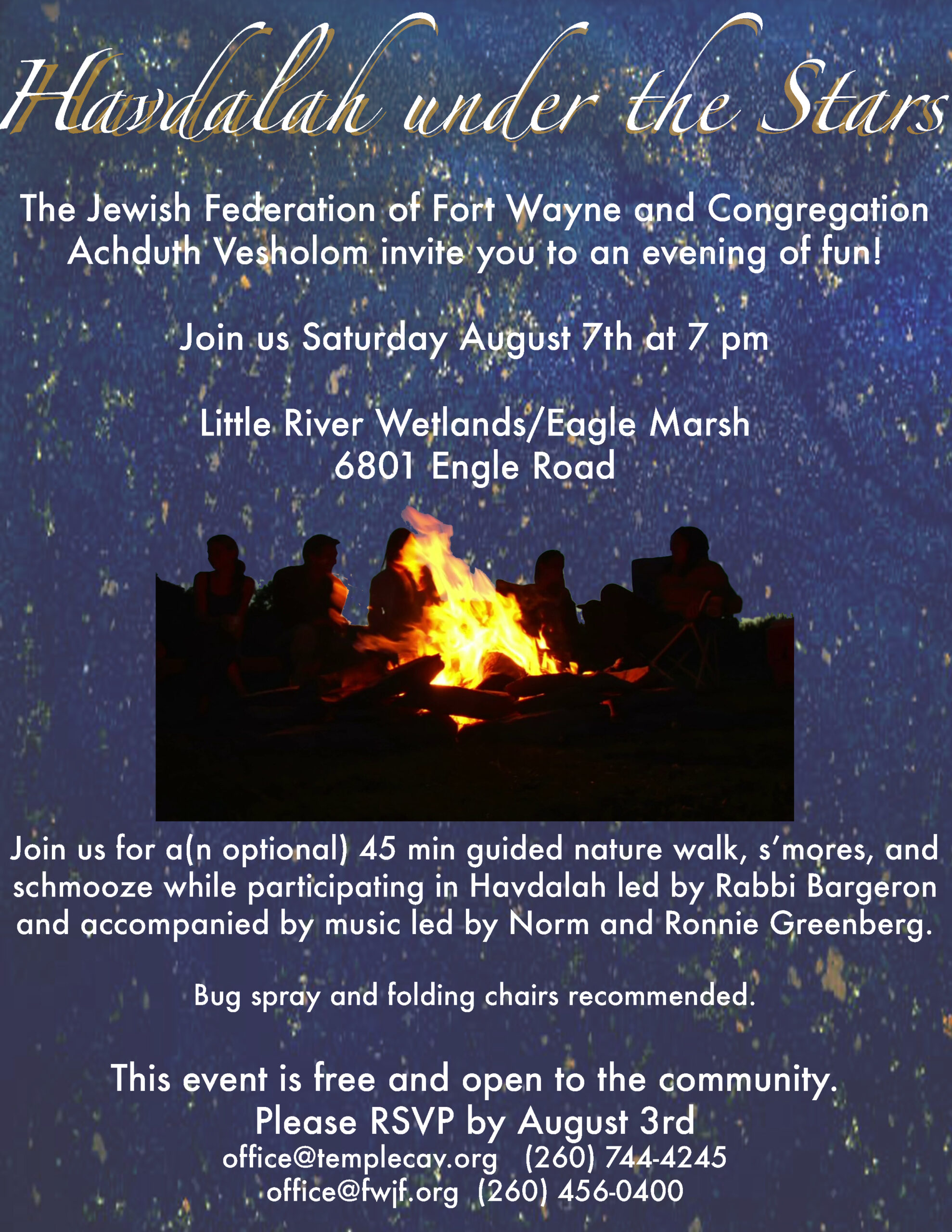 Havdalah at Eagle Marsh
07 Aug @ 7:00 pm - 8:30 pm
The Jewish Federation of Fort Wayne and Congregation Achduth Vesholom invite you for an evening of fun!
 
Plan to join us on Saturday, August 7 at 7 p.m. at Little River Wetlands/Eagle Marsh, 6801 Engle Road.
 
We will go on an optional 45-minute guided nature walk, eat s'mores, and participate in Havdalah led by Rabbi Meir Bargeron with music by Norm & Ronnie Greenberg.
Bug spray and folding chairs recommended.
 
This event is free and open to the community.
Please RSVP by Tuesday, August 3 to the Temple office at (260) 744-4245 or office@templecav.org or to the Federation at office@fwjf.org or (260) 456-0400.