Hebrew 1: Kita Aleph Begins
7:00 pm - 8:00 pm
Ready to follow along in the Hebrew at Shabbat services? Wondering how to master your pronunciation of the prayers? Then our new "Hebrew 1: Kita Aleph" class is for you!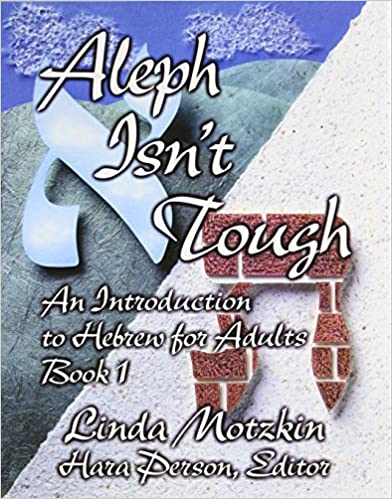 John Planer will guide us through our study of Hebrew on Sunday evenings from 7 p.m. to 8 p.m. via Zoom, beginning January 23. The class will meet for 11 sessions, through April 10. (We will not meet on February 20).
Hebrew 1 is offered at no charge, but participants must purchase the required text and have it at the first session. Textbook: Aleph Isn't Tough: An Introduction to Hebrew for Adults, Book 1. Purchasing Options: Behrman House or Amazon.
Registration has ended. The Zoom link will be sent to those who registered.