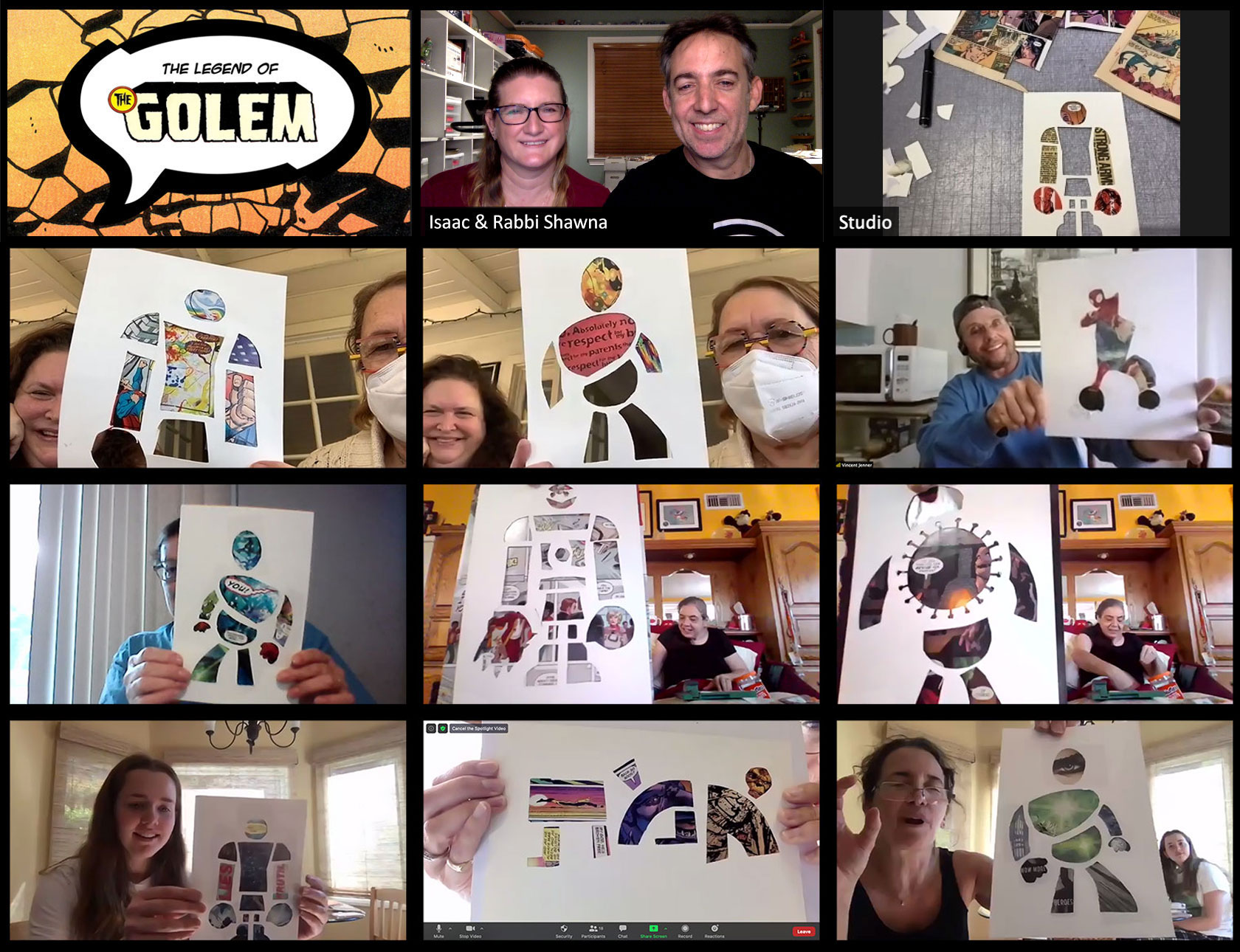 Make Your Own Golem Workshop
2:00 pm - 3:30 pm
Protection. Safety. Strength. Power. Right now we could all use a little more sense of well-being. The Jewish myth of the golem summoned ancient Jewish magic to create protection in difficult times.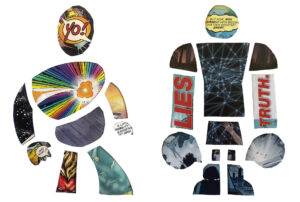 Temple members are invited to explore the golem legend and use our hands to create our own symbols of protection and safety. Join Isaac and Rabbi Shawna Brynjegard-Bialik on Sunday, October 31 at 2 p.m. to "make your own golem" out of paper and cut-up comic books during a 90-minute workshop on Zoom that includes visual learning about the legend of the golem and a hands-on activity with materials provided. No art experience, clay or magic spells required; just your enthusiasm.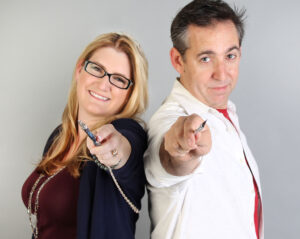 Isaac and Rabbi Shawna are the dynamic duo behind Paper Midrash. They bring together contemporary art, pop culture, and scholarship in hands-on workshops.
We also look forward to welcoming them via Zoom during our Shabbat service on Friday, October 29 at 6 p.m. when they will offer a D'var Torah that looks at the mystical and magical in Judaism, including amulets, demons, and more.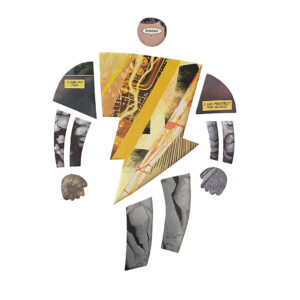 The golem workshop is open to adults and high school students. Please reserve your spot no later than Friday, October 15 to (260) 744-4245 or office@templecav.org. Space is limited to 30 participants. Non-members of the Temple may register on a space available basis through Tuesday, October 26.
Thank you to the Dr. Harry W. Salon Foundation for its support.
Each participant will receive a program kit that will include nearly all the necessary supplies, plus instructions for getting small amount of easily available supplies. 
Kits must be picked up from the Temple during business hours. To ensure your spot, please pick up no later than Wednesday, October 27.