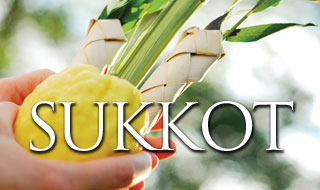 Erev Sukkot Service & Nosh in the Sukkah
7:30 pm - 8:30 pm
Shake the lulav and inhale the lovely scent of the etrog when we gather for our Erev Sukkot service on Monday, September 20 at 7:30 p.m. Join us as we begin our observance of the fall harvest festival, led by Rabbi Meir Bargeron. Kiddish follows, along with a nosh in the sukkah hosted by Janet Finkel and Sheryl Merritt. The service also will be livestreamed.
Please wear a mask when in the building. Please review our new COVID Safety Protocols, which include guidelines for those who are not fully vaccinated, as well as a brit (covenantal document) that we kindly ask fully vaccinated members and guests to sign.
The link for worship services on Zoom is sent in the weekly email to our Temple family. We warmly welcome guests. Please contact the Temple office for online access information at (260) 744-4245 or office@templecav.org.