Author Mark Oppenheimer
25 Oct @ 7:30 pm - 9:00 pm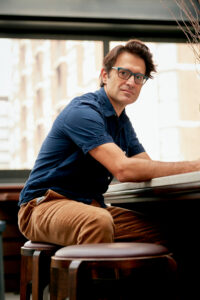 Please join us on Monday, October 25 at 7:30 p.m. at the Temple or on Zoom to hear author Mark Oppenheimer, whose new book, Squirrel Hill: The Tree of Life Synagogue Shooting and the Soul of a Neighborhood, will be released in early October.
His appearance comes almost exactly on the third anniversary of the shooting, which occurred October 27, 2018, and was the deadliest attack on the Jewish community in the United States.
Mr. Oppenheimer is a freelance journalist and writes for The New York Times magazine, Mother Jones, Slate, and Tablet. He teaches English at Yale University, where he is the director of the Yale Journalism Initiative. He lives with his family in New Haven, Connecticut.
The evening will include a Q&A, refreshments, and an opportunity to buy the book and have Mr. Oppenheimer sign it. The link will be sent to Temple members via the weekly email. Guests are welcome and are asked to please contact us at office@templecav.org by Thursday, October 21 for access information.
Signed copies of the book are available for $25 by contacting the Temple office at office@templecav.org or (260) 744-4245.
This program is sponsored by Congregation Achduth Vesholom (Holocaust Education and Social Action committees), the Jewish Federation of Fort Wayne, and the PFW Institute for Holocaust and Genocide Studies. Thank you to the Dr. Harry W. Salon Foundation for its support.