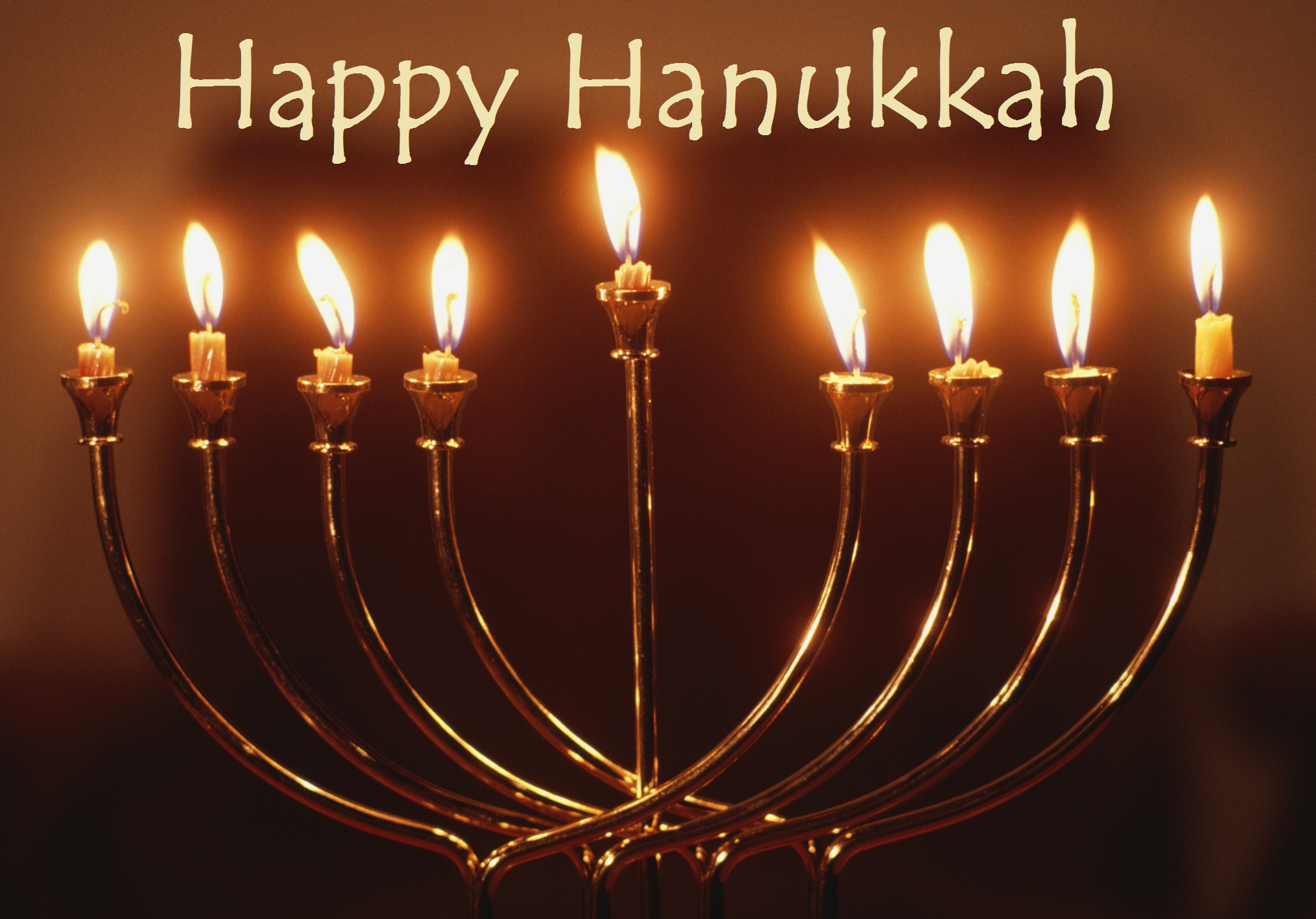 Hanukkah Dinner & Service and Dedication of Goldstine-B'nai Jacob Chapel
6:00 pm - 8:00 pm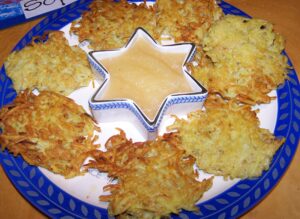 Celebrate the Festival of Lights with our Temple family amid the warm glow of dozens of hanukkiyot on Friday, December 3 at 6 p.m. Share in a special evening that includes a latke dinner hosted by the ROMEOs, the dedication of the remodeled Goldstine-B'nai Jacob Chapel, and a Hanukkah and Shabbat service, led by Rabbi Meir Bargeron with music by Ronnie & Norm Greenberg.
Enjoy the spirit of community as we gather together at the Temple for the holiday after celebrating last year entirely online. The service, which includes participation by our Religious School students, will be livestreamed at 7 p.m. on Zoom and YouTube.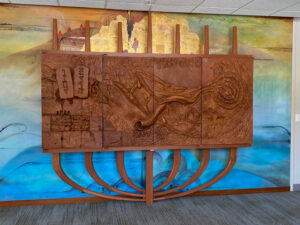 We're especially pleased to formally dedicate the chapel, which was remodeled just before the Temple temporarily closed for the pandemic in March 2020. The beautiful worship space brings together the history of Congregation Achduth Vesholom and Congregation B'nai Jacob. The ark and several stained-glass pieces came from the former B'nai Jacob building (dedicated in 1993) and stained-glass windows from the former Achduth Vesholom building (dedicated in 1916) also are featured.
The dinner menu includes latkes, applesauce, kosher hot dogs, veggie burgers, salad, and sufganiyot (jelly donuts). Please RSVP for dinner to the Temple office at (260) 744-4245 or office@templecav.org by Tuesday, November 30. Please bring your hanukkiyah and candles to light.
Thank you to the Retired Old Men Eating Out for hosting the meal. A free-will offering will be collected at the dinner to help refugees from Afghanistan who will be resettled through Catholic Charities, Diocese Fort Wayne-South Bend
Masks are required. Please review the Temple's COVID safety protocols. The Zoom link will be sent in the weekly email to members. Guests are welcome. To access the livestream, please contact the Temple office.