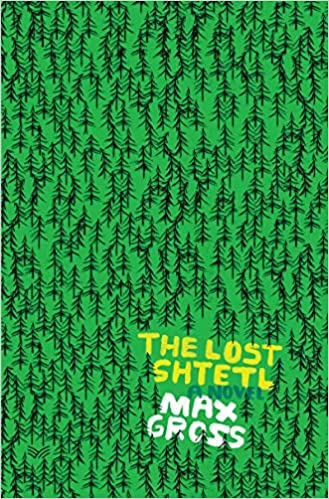 Temple Book Club
7:00 pm - 8:00 pm
We're pleased to announce two wonderful titles for this year's Temple Book Club. Both authors will join us via LiveChat, available through the Jewish Book Council. 
On Tuesday evening, October 5, we will discuss The Lost Shtetl: A Novel by Max Gross. The 2020 National Jewish Book Award winner in the Book Club category, the novel's premise is that a Polish shtetl somehow remained isolated through the 20th century and escaped the Holocaust.  From Hadassah Magazine, "Judging by The Lost Shtetl, his brilliant debut novel, author Max Gross is the metaphysical love child of Sholem Aleichem and J.K. Rowling."  This book should be the basis of a great discussion.
On Tuesday, March 8, we will discuss Florence Adler Swims Forever by Rachel Beanland. Another debut novel, the book was the 2020 National Jewish Book Award winner in the Debut Fiction category. Set in Atlantic City in 1934, it is a family saga based on a true story. The title refers to the daughter, Florence, just out of college and training to swim the English Channel.  From the New York Times Book Review, "This is a book about the American dream. The dream is not without costs, and the dreamers are not immune to tragedy."
Plan to join us for both Temple Book Club events this year. We meet at 7 p.m. on Tuesday evenings for discussion, and our authors join us remotely at 7:30 p.m.. Both books are available in the Rabbi Richard B. Safran Library