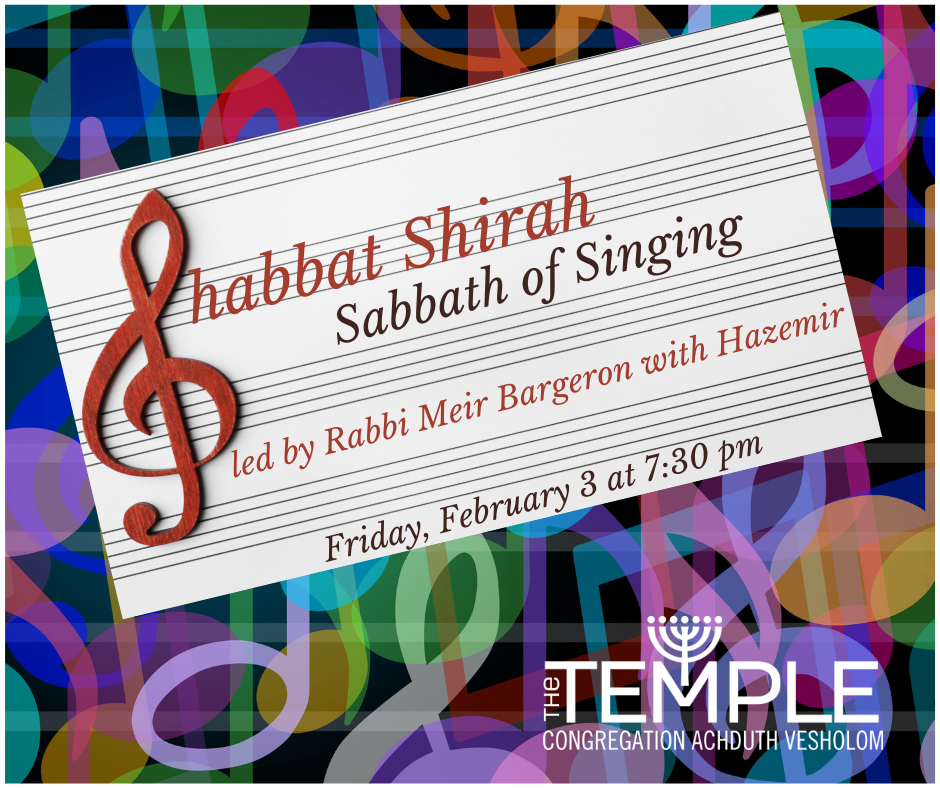 Shabbat Shirah Service
03 Feb @ 7:30 pm - 8:30 pm
Share a musical evening with us on Friday, February 3 at 7:30 p.m. on Shabbat Shirah (Sabbath of Singing), led by Rabbi Meir. Hazemir, under the direction of John Planer, will share their voices. Please join us in person or via livestream on Zoom or YouTube.
The service is named for a musical moment in Jewish biblical history when Moses and Miriam lead the Israelites across the Sea of Reeds and out of Egypt. Part of the reading is known as Shirat HaYam (song of the sea).
The link for worship services on Zoom is sent in the weekly email to our Temple family. We warmly welcome guests. Please contact the Temple office for online access information at (260) 744-4245 or office@templecav.org.