Congregational Second Seder
06 Apr @ 6:00 pm - 8:00 pm
Passover begins on Wednesday, April 5 when we retell the story of the Jews' exodus from Egypt and freedom from bondage.
Nearly 90 members of our congregational family will gather for the Second Seder on Thursday, April 6 at 6 p.m. at the Temple.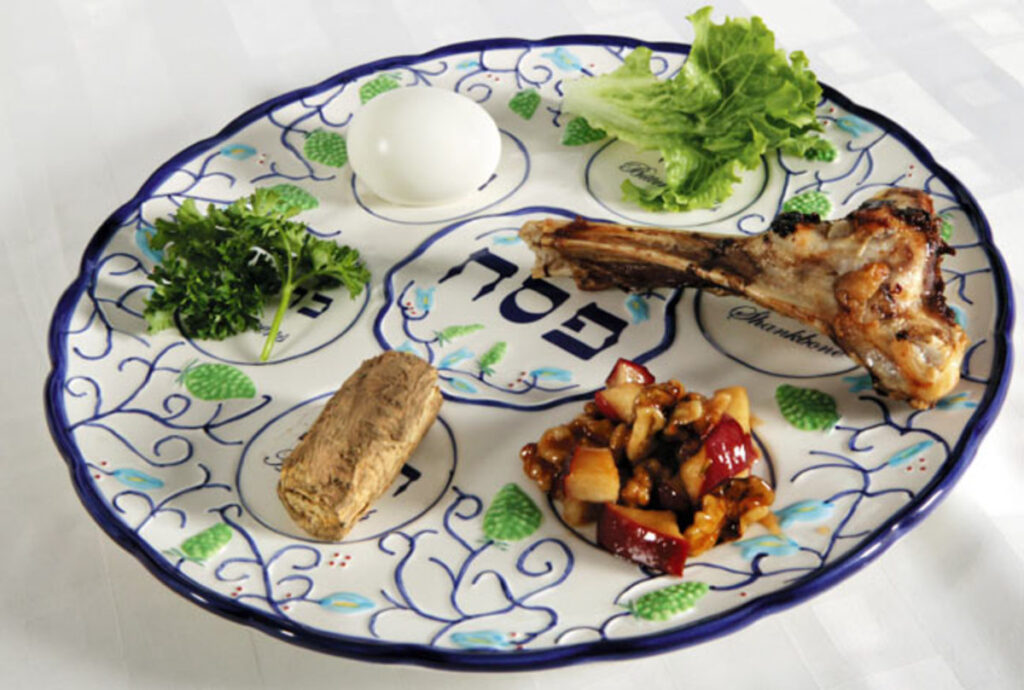 Our tables are full. We are unable to accept any more reservations and, unfortunately, cannot accept walk-ins.
We'll read the Haggadah led by Rabbi Meir Bargeron and dine on a traditional, kosher-style Pesach meal of brisket with veggies or eggplant parmesan, potato kugel and roasted broccoli. Thank you to the ROMEOs (Retired Old Men Eating Out) for coordinating the meal — and especially to Denny Reynolds for chairing.  
The RSVP deadline ended on Friday, March 24. Questions? Please contact the Temple office at (260) 744-4245. Thank you for indicating if you prefer a vegetarian entrée. Checks may be made payable to "CAV – The Temple." Payment must accompany payment. We will not be taking payment the night of the event.
Students enrolled in Religious School may attend at no charge by making a reservation and when accompanied by a parent. 
The cost for Temple members is $35 for adults; $15 for children ages 3-12 who are not enrolled in the Religious School; and free for children under age 3. For non-members, the cost is $40 for adults; $18 for children 3-12; and free for children under age 3. No refunds will be issued for cancellations or no shows.