Jewish Community Gift To Help Newest Neighbors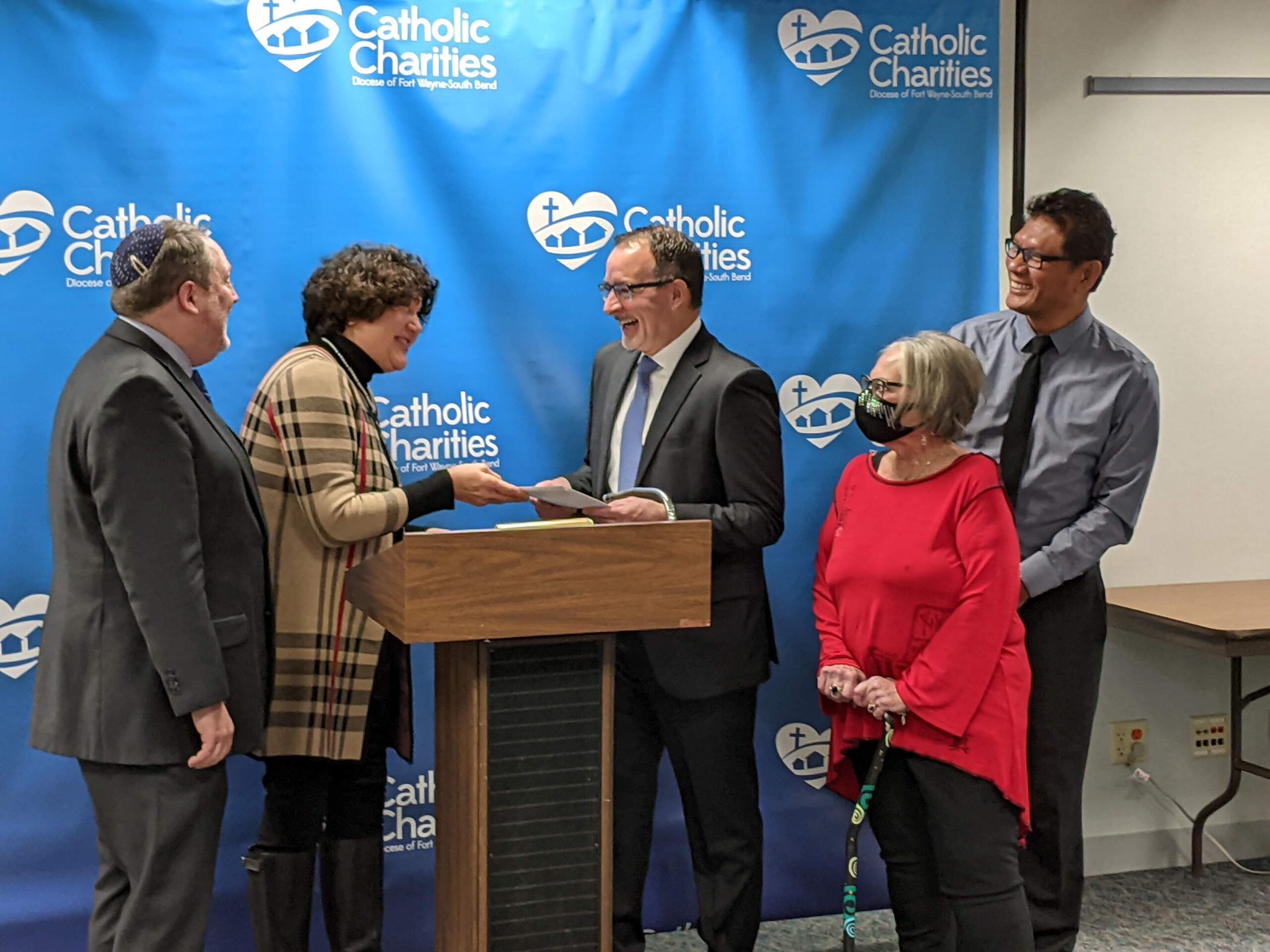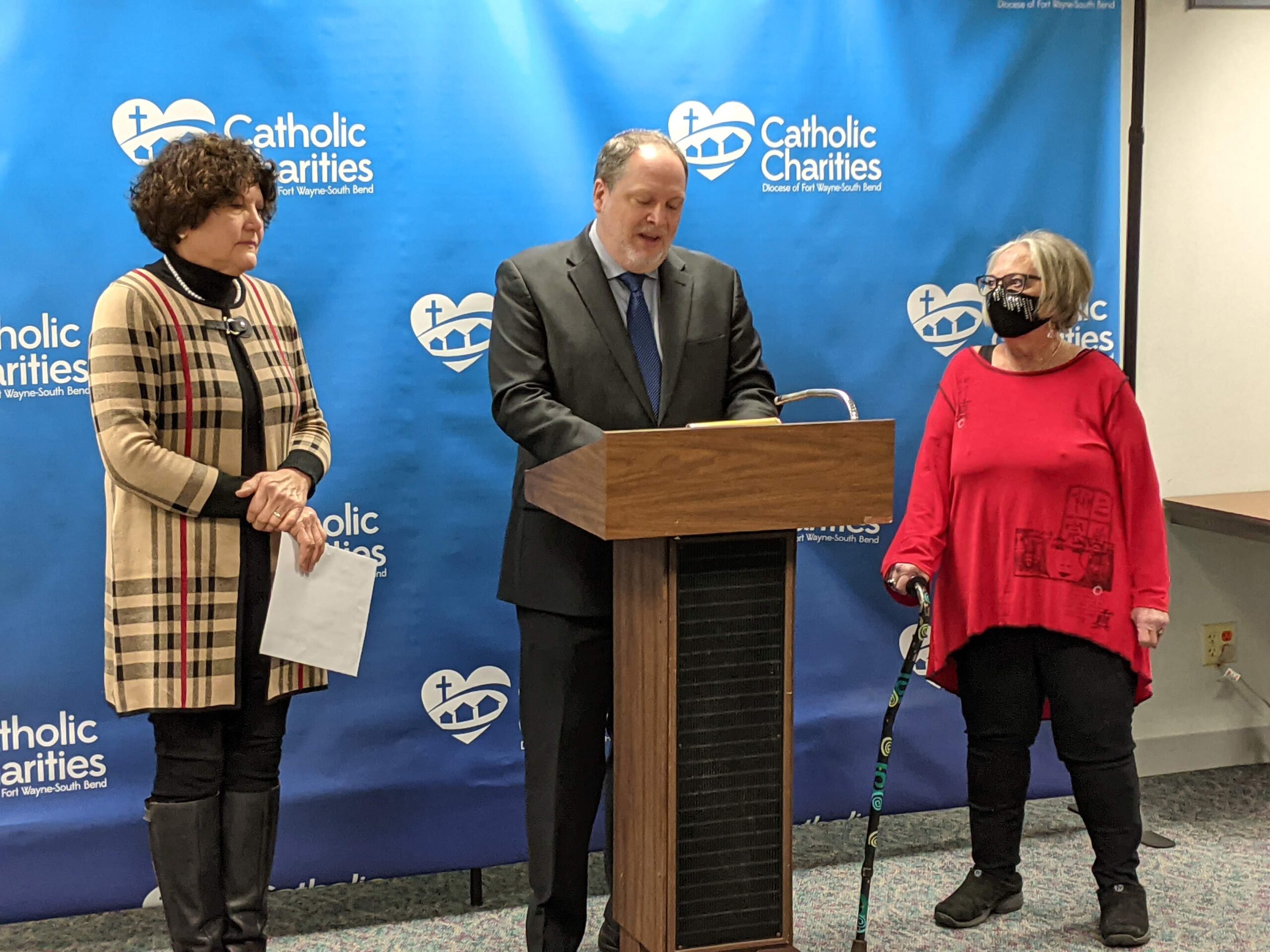 Rabbi Meir Bargeron, Rena Black, and Jaki Schreier presented checks for $21,868 on behalf of the Jewish community to Catholic Charities on February 15, 2022 to help Afghan refugees as they are resettled in Fort Wayne.
"In Jewish life it is a holy obligation for us to love the stranger as ourselves, and we understand this as the central principle of the Torah, our holy scriptures," Rabbi Meir said during a ceremony at the office of Catholic Charities. "The Jewish people have been counted among refugee populations of the world in every age, so it is a privilege to help our new Afghan neighbors as they settle in Fort Wayne." 
Dan Florin, CEO of Catholic Charities, expressed appreciation to the Jewish community, noting "It can be hard to see God's blessings amid a humanitarian crisis, but the solidarity from brothers and sisters of all denominations has been unbelievable."
In a statement released to the media, Scott Salon, president of the Jewish Federation of Fort Wayne, said that "the size of the Jewish community is small numerically, but our compassion is not." He added that as a people dedicated to living our Jewish values, "We are very proud of our community's generosity."
The Jewish community announced a month-long fundraiser in December 2021 for Catholic Charities to assist with resettling Fort Wayne's Afghan refugees. The Temple's Board of Directors set a lofty goal of $5,000 from our membership, with the Jewish Federation of Fort Wayne offering to match that amount.
The generosity in the first few days was so exceptional that the Temple leadership raised the goal to $10,000. And as the final days of the campaign and year-end 2021 approached, the amount kept growing, reaching $21,868 from our congregants and the greater Jewish community.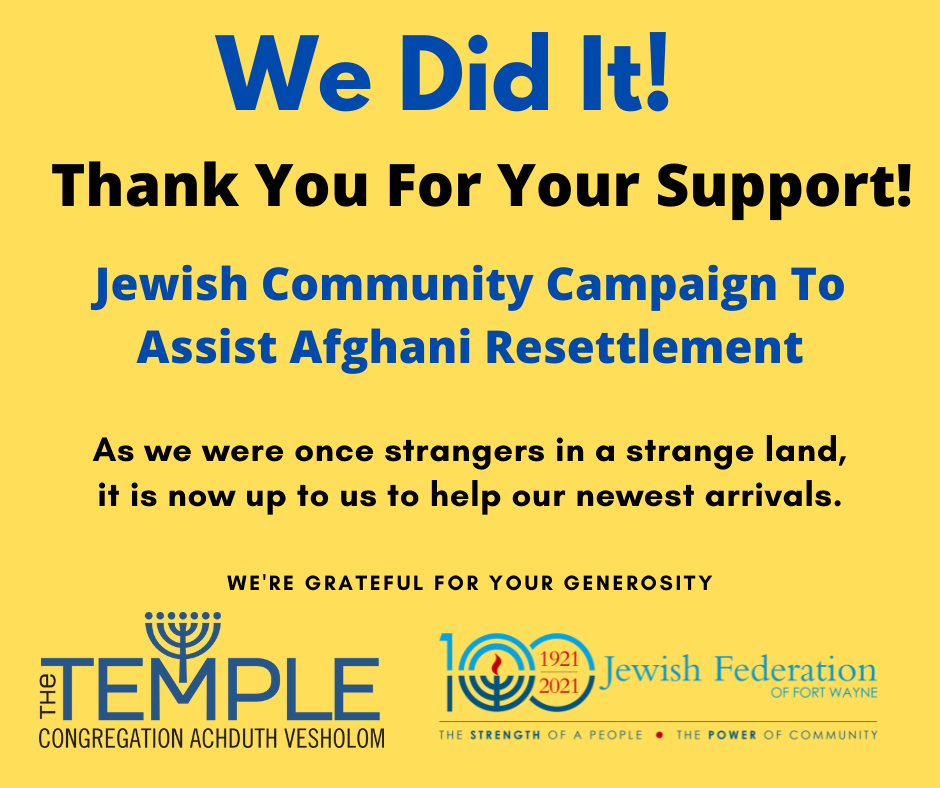 "You Shall not oppress a stranger, for you know the feelings of the stranger, having yourselves been strangers in the land of Egypt." (Exodus 23:9) The Five Books of Moses mentions the concern for the stranger 36 times, and the Torah gives us a blueprint on how to treat the stranger. We are prohibited from oppressing the stranger, and we must have the same rules for strangers and citizens alike.