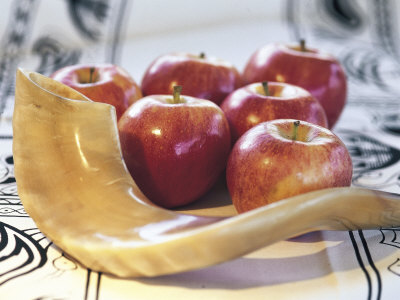 Erev Rosh Hashanah Services and Reception
ALL DAY EVENT
Please join us as we welcome the New Year 5782 as a community, gathering to hear the sound of the shofar and offering prayers for renewal, forgiveness, good health, and peace.
Erev Rosh Hashanah services will be offered on Monday, September 6: 
Reform services begin at 7:30 p.m., led by Rabbi Meir Bargeron, with musical accompaniment by Maestro Robert Nance and Cantorial Soloist Brian Sussman.
Traditional services begin at 8 p.m., led by Rabbi Ilan Glazer, our guest clergy for the High Holy Days.
Our annual Rosh Hashanah Reception follows worship services, when we join together for conversation and refreshments. 
Find the schedule for the first day of Rosh Hashanah, Tashlich, and the second day of Rosh Hashanah.
High Holy Days services will be offered both in person and via livestream to allow a choice for members of our extended Temple family to participate in holiday observances in a way that's most comfortable for them.
Please wear a mask when in the building. Please review our COVID Safety Protocols, which include guidelines for those who are not fully vaccinated, as well as a brit (covenantal document) that we kindly ask fully vaccinated members and guests to sign.
Links for online attendance will be sent directly to congregants. Guests are warmly welcome for the holidays. Please contact us at (260) 744-4245 or office@templecav.org for access information for virtual services. 
High Holy Days Sponsors - Please consider being a "sponsor" of Achduth Vesholom's High Holy Days 5782 with a gift to support our general operations and year-round efforts to ensure a Jewish presence in Northeast Indiana.
Sponsors who donate $54 or more will be recognized in our holiday announcements. To be included in the Rosh Hashanah listing, donations must be received by Tuesday, August 31.
Donations offered in any amount will be greatly appreciated. We're proud to be one congregation with two worship traditions. Whether your customary gift is through sponsoring aliyot during traditional services or your annual donation contributes to other congregational needs, we value and appreciate your assistance.
We have several ways to give:
Donate online to general operations and indicate "in honor of the High Holy Days"
Send a check payable to "CAV- The Temple" to sponsor the High Holy Days (5200 Old Mill Road, Fort Wayne, IN 46807)
For aliyot during our traditional worship, contact Josh Tourkow at jtourkow@tcrjlaw.com.
Please specify if your donation is in honor or memory of a loved one or occasion.
Rosh Hashanah Reception - Please volunteer to help and to bake for the Rosh Hashanah Reception. Baked goods are needed at the Temple no later than Friday, September 3. Items may be put in the freezer, but please mark them for the reception including your name.
Thank you to Bobbie Golani and Deb Vilensky for co-chairing. Volunteers are needed to help set up and clean up. Please contact the Temple office to offer your assistance at (260) 744-4245 or office@templecav.org.
Thoughtful Thursdays Apple Project - Support our 11th Thoughtful Thursdays Apple Project to help provide a bag of fresh Honeycrisp apples to each of the 72 children who attend Brightpoint Head Start in our building. A tree will be on display at the Temple decorated with paper apples featuring the name of each person who donates $10 or more for the apple project by Tuesday, September 21, 2021. Find out more. 
High Holy Days Food Drive - Find new ways to support this annual mitzvah